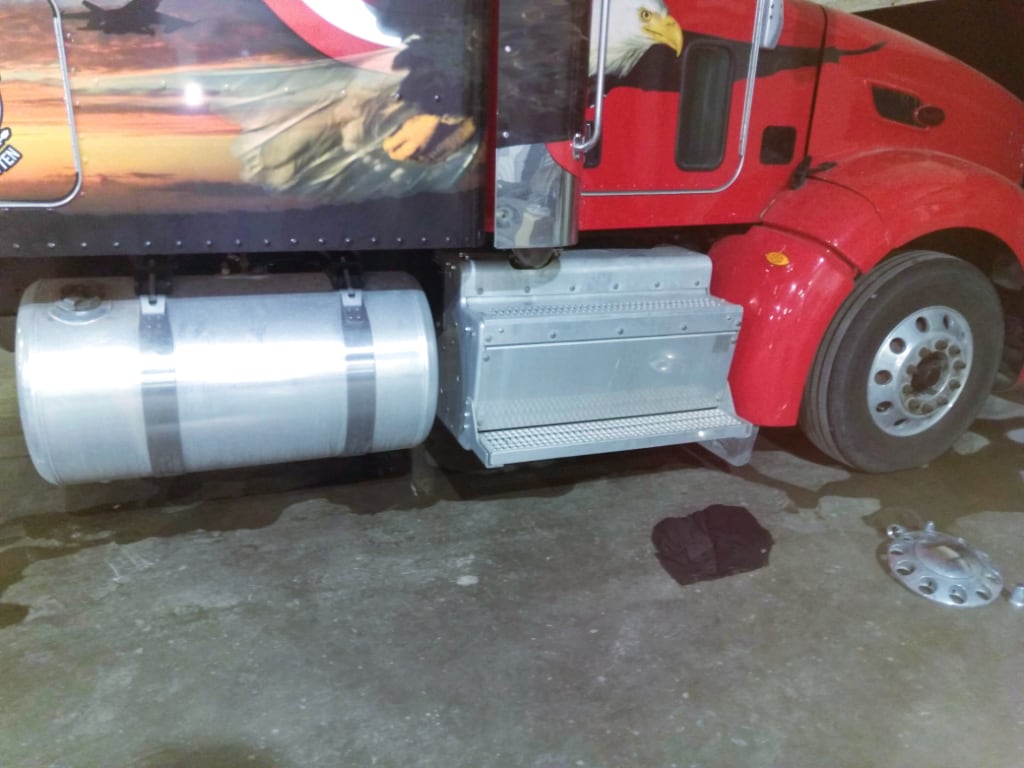 BEFORE: Daily road wear takes a toll.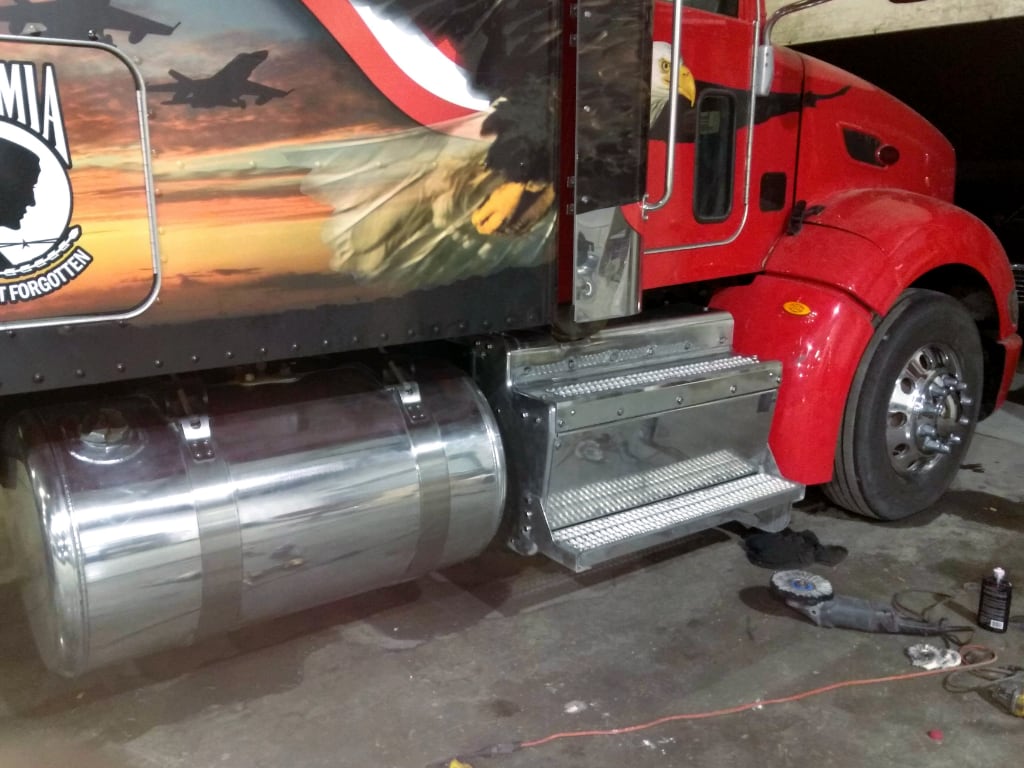 AFTER Blast Polishing: Looks like new again!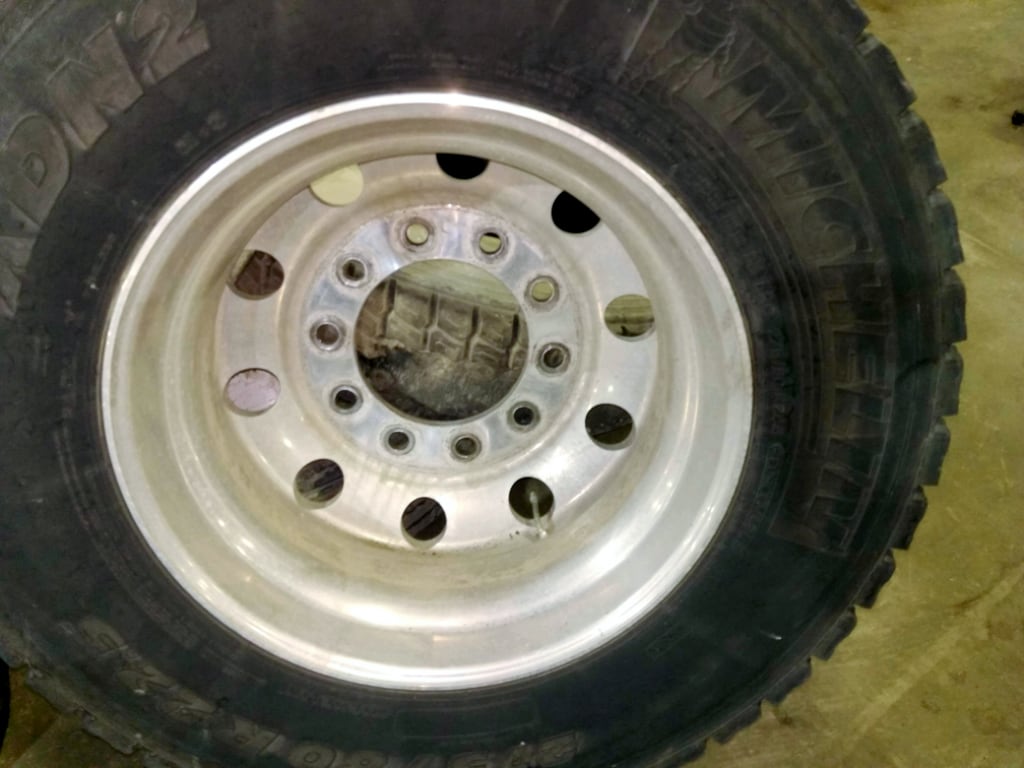 BEFORE: After the wheels go 'round and round...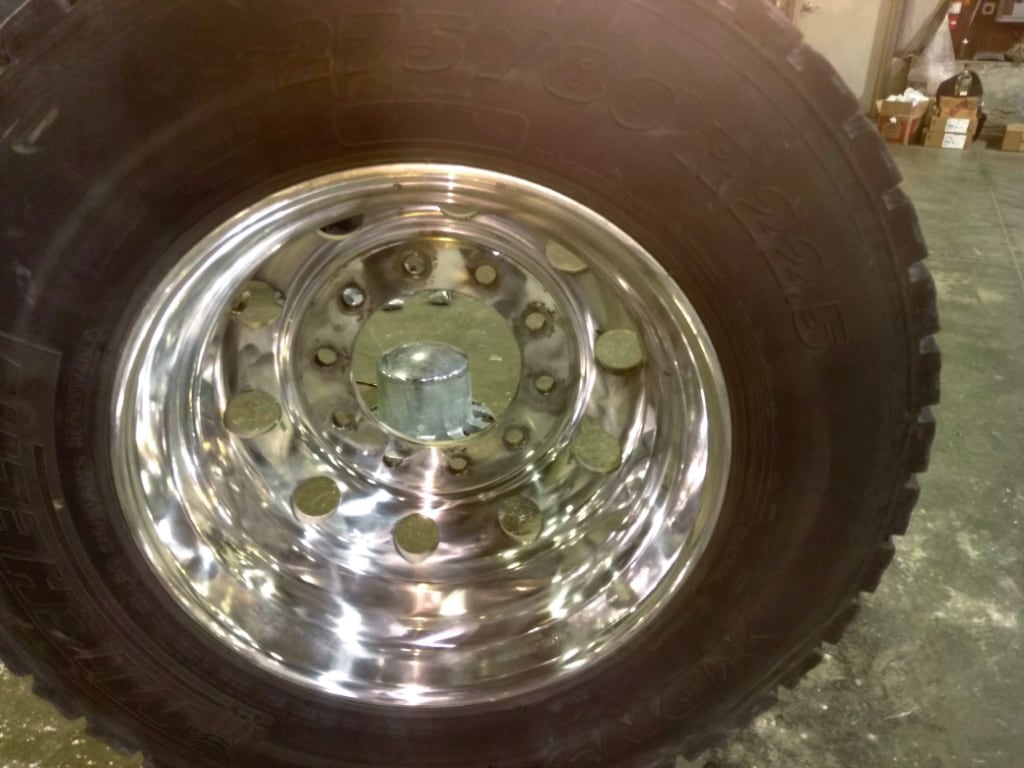 AFTER Blast Polishing: Blinded by the light!
Got Mud?
Regular cleaning of your vehicle(s) will add life to mechanical components, and reduce breakdowns and service calls. It will reduce corrosion and extend the life of your vehicle's finish, and reduce your DOT scores and enhanced maintenance. We can handle your motorcycle or your entire fleet of delivery trucks or semis.
Team Johnson Truck Wash improves your company image and driving a clean and polished vehicle improves driver attitudes and performance. Our affordably priced stationary bay is big enough for oversized equipment and has minimal wait times. We're local, so you don't pay drivers to travel and wait for their wash. You'll reduce your mileage and save fuel.
Our schedule is flexible, including nights and weekends. Gift cards are available for those RV, ATV, and Boat enthusiasts... or your favorite trucker!
Rates
Tax not included. Additional 4% fee if using credit card.
Corporate accounts available. Must be set up in advance.
Excess mud/concrete/asphalt on any vehicle will be charged an additional $2.00/minute
Fleet and specialty jobs will require an equipment list. Specific pricing will be quoted and scheduling set.
Get a Quote!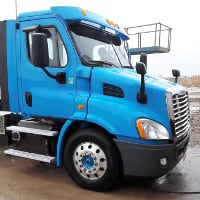 Semi Vehicles
Tractor Only | $50
Trailer Only | $45
Tractor & Trailer | $85
Tractor & Flatbed | $85
Car Hauler | $95
Michigan Train (Extra Axles $2.00 per axle) | $160
Box Trucks
Tow Trucks | $55
Large Box Truck | $75
Small Box Truck | $55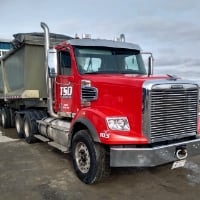 Dump Trucks
Single Axle | $50
Double Axle | $60
Multi-Axle | $70
Excess mud: $2.00/min additional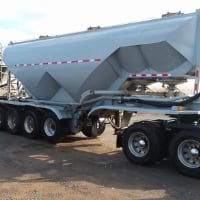 Tankers
Small | $62
Large | $74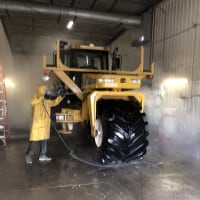 Farm and Industrial Equipment
Tractors/Oversize Equipment Backhoes/Excavators | Call Us!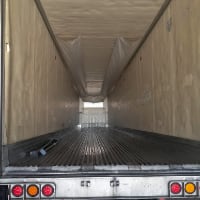 Sanitary Washout
Standard (up to 11 min | $40
Additional per minute | $2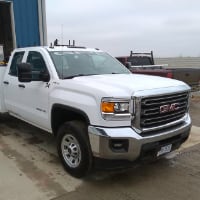 Regular Vehicles
Cars | $12
Pick Up Trucks/SUVs | $18
Oversized Vehicles | $22
Utility Trailers | $30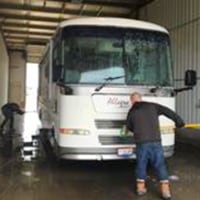 Recreational Vehicles
Snowmobiles | $20
Four Wheelers/Dirt Bikes | $10
Motorcycles | $10
RV's & Motor Homes | $75
Boats | Call Us!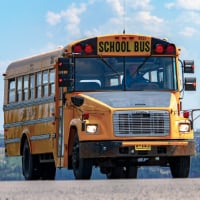 Buses
Full Size Passenger Bus | $82
School Bus | $55
Small/med Passenger Bus | $55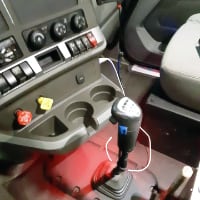 Detailing
Autos, inside and outside | $150
Semis, Dump Trucks, inside and outside | $225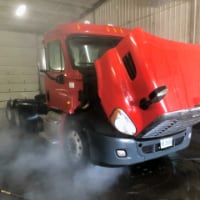 Engine Wash
Conventional Wash | $10
Additional charge may apply for degreaser.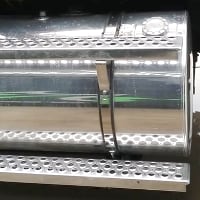 Special Additions
Dump Bed Brightener (single) | $25
Dump Bed Brightener(double) | $50
Spray Wax | $8
Wheel Shine (per tire) | $2
Rain-X (incl. each wash) | $6
Citrus Bright | $15
Fuel Tank Brightener | $10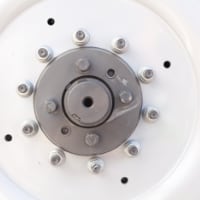 Paint Services (By Appointment)
Per Rim | $55
Wood Side Boards | Hourly: Call us!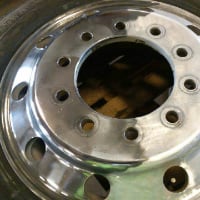 Chrome/Aluminum Polish (By Appointment)
Convex Rims (price per rim) | $75
Concave Rims (price per rim) | $90
Boxes, Fuel Tanks, Stacks, etc. | Call us!